will often resemble a greeting and touched with sadness with a last glance of parting.
---
Details of two marble sculptures by G. Bernini (1598-1680).
The Ecstasy of Saint Teresa
Bernini was only 23 when he completed this statue of Pluto and Prosperina.
If one looks closely one notices marble tears slowly dripping down her face.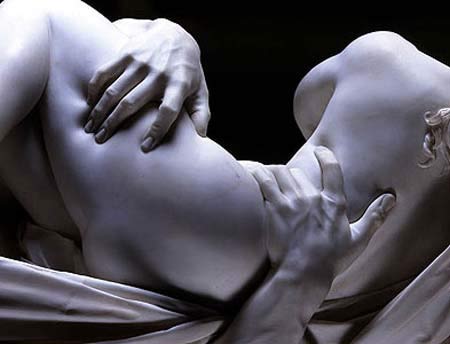 ---